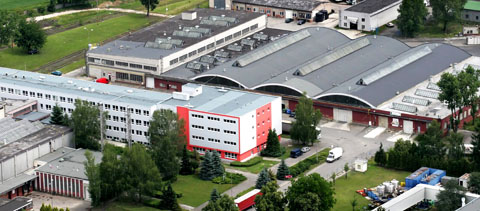 Flash Steel Power, a.s.
The company´s tradition concurs the long-term experience gained in the field of engineering, production, trade and research in the sphere of special metallurgical products mainly for power engineering.
At the beginning of our activities, our company was perceived as a supplier of metallurgical products for power engineering and machinery.
Right from the beginning of our activities in the market, our aim was the fastest realization of offers and supplies, mostly of non standard and special materials in the widest possible range of assortment.
With aim to achieve higher added value, we are more oriented on supplies of complex.
Nowadays, Flash Steel Power, a. s. provides development, production, sale, export and import in the wide range of metallurgical materials especially for power industry, special steel structures, pressure vessels, piping prefabrication and it is one of the important suppliers of pipelines and technological assemblies both in the Czech Republic and abroad.
In our company we emphasize high quality of service and products supplied by us.
Our goal is long-term cooperation and satisfaction of our business partners.
Main advantages of the company
Our team of eruded designers, well experienced and practically proven in solutions of the given problematic.
Excellent knowledge and especially planning and control of whole manufacturing process from production of seamless pipes to the final prefabrication.
Consistent optimization of the semi products used for fabrication, with significance put on minimization of material needs and waste reduction. This comes from optimal usage of achievable dimensional criteria of particular semi products.
Application of our own know-how, especially on the fi eld of production of lower and high alloyed steel grades of used semi products – pipes and key pieces. It comprises for instance creep tests made by our company for material of grade P91.
Dynamic approach in solution of accompanying demands of customers, for instance requirements for special certifications. References of deliveries for important projects worldwide.